Nurturing Faith
We have inner resources for our community's work of encouraging young souls. Whether you are a parent or part of the larger circle of care, the abilities to articulate your own faith, to stay present, and to let people grow beyond our predictions can be helpful in our mission to nurture. This sermon was written for the Unitarian Universalists of Fallston for Mother's Day, May 12,...
Prayer for Union
Spirit of Life, Ground of our being, Root of unified mystery Growing into myriad branches of expression, Bring us together now. Bring us close to the earth, Ear to the whispering grass, Quietly, Attentively, Waiting with slow breaths, Listening for the very stones to cry out With their rocky stories of Tectonic plates meeting and parting meeting Their mineral memories of Hadean days,...
An It Harm None
The Wiccan Rede, "An it harm none, do as ye will," can be considered a version of the Golden Rule. It may seem like an "anything goes" guideline, but a closer look reveals the rede's strong limits and its requirement for active critical thought. Following the Wiccan Rede would involve considering potential harm to beings outside our immediate awareness, taking care to...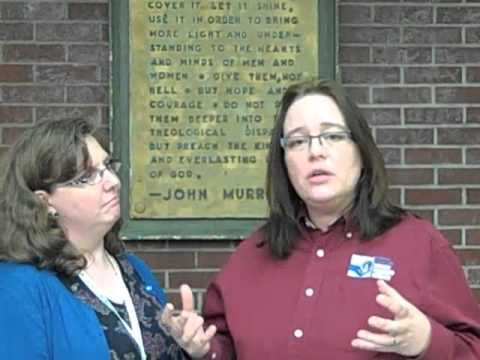 Sesame Street: More Tragic Times, Helping Families... →
sesamestreet: Once again families are coping with how to explain tragic and scary news events to their children. This time the news is in regards to two explosions that occurred near the finish line of the Boston Marathon. For those living in the affected areas, these are particularly stressful and anxious…
All You've Ever Wanted
Sometimes we need recalculate our route when it seems like we've reached a dead end or find ourselves rushing down a road in life that's not right for us. The book of Ecclesiastes (also known as Koheleth) has some surprisingly timely advice for those situations. This sermon was written for the UUs of Fallston, April 14, 2013. [[MORE]] I'm not especially a morning person. Early in the...
First Unitarian Church of Baltimore: Humanism →
firstubaltimore: A church member recently shared a great video featuring Lutheran Pastor, Nadia Bolz-Weber, an inspiring speaker who had a few things to say about trying out Unitarian Universalism in her past. She expressed a lot of respect for us, but noted that UUs are "REALLY smart, but they have this…
Gratitude and Resurrection
Christians, Pagans, and Humanists all have perspectives on resurrection. This sermon was written for the Easter service with the Unitarian Universalists of Fallston, March 31, 2013. [[MORE]] Our region had snow on Monday. (You may have noticed. And by "may have," I'm using poetic understatement.) I imagine this disrupted Spring Break plans for some folks. At our house, it was...
"Hell is, in fact, a burning issue for it is the issue of separation, whether..."
– Gordon B. McKeeman (via uurebaltimore)
Ascending & Descending
The story of Jacob's ladder offers clues about staying connected to spirituality while on the move along our religious path. This sermon was written for the UUs of Fallston, March 10, 2103. [[MORE]] This morning's Time for All Ages story was about Jacob and Rachel, two characters who showed strength in different ways. It's a loose interpretation of a story in Genesis. The interpretation...
"Epitaph When I die Give what's left of me away To children And old men that..."
– Noticing this morning's reblog from Humans of New York, our producer Phyllis Myers was reminded of this poem, which is a favorite of hers, and it's so lovely I wanted to pass it along to the rest of you. (via nprfreshair) This is one of my favorites, too, and one I suggest for memorial services....
On-Line Adult Religious Exploration in March
March is an exciting and busy month. The spring weather calls to mind our interdependent web of existence, bringing us into deeper awareness of the connections between the people and ideas that bring us life and hope. For this month's Adult Religious Education in our "Hospitality and Human Rights" journey, I'm suggesting that we agree to investigate resources and post...
Memory and Hope
Memory and hope are some of the gifts that may cross the divide of death. Whether we are receiving those gifts, cultivating them for the next generation, or creating a life of justice and compassion in between, memory and hope carry messages of love from generation to generation. This sermon was written for the UUs of Fallston, February 24, 2013. [[MORE]] I emerged from my study yesterday to...
Agape
Agape describes the unconditional love of the Divine for humans and of humans in spiritual community for each other. As we approach Lent, we reflect on what Agape means for us now. This sermon was written for the UUs of Fallston, February 10, 2013. [[MORE]] In the kitchens of my internal calendar, the smell of soup is in the air. Lent starts on Wednesday. For some people, the important...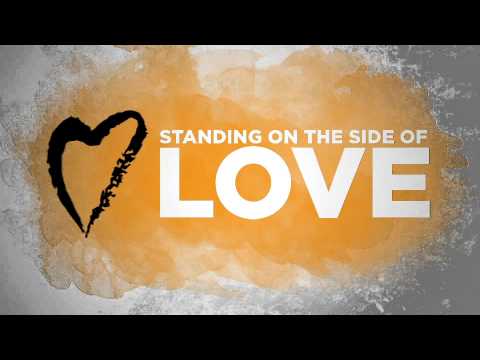 Geologic Time
This sermon about drawing spiritual insight from earth science was written for the UUs of Fallston, January 27, 2013. [[MORE]] We had a play date with some friends a few weeks ago. Their kids are a little older than ours, but they were excited to play together. It was an unseasonably warm day. As soon as we arrived outside their house, the children came running over to show Mokey and Wembley...
Begin Again
This sermon, about the origins of the universe and how it can inspire us as we make our own new start, was written for the UUs of Fallston, January 13, 2013. [[MORE]] My household is not usually Christmas-focused in December. We celebrate Hanukkah. We exchange our personal gifts to each other at the Winter Solstice. We have a tradition of making a huge fruit salad on New Year's Eve. Christmas...
Grow Three Sizes
This homily for all ages was written for our December 23, 2012, inter-generational service featuring our pageant based on How the Grinch Stole Christmas by Dr. Seuss. [[MORE]] In the book, How The Grinch Stole Christmas by Dr. Seuss, the storyteller thinks the most likely reason for the Grinch's grumpiness at the beginning "may have been that his heart was two sizes too small." I don't think the...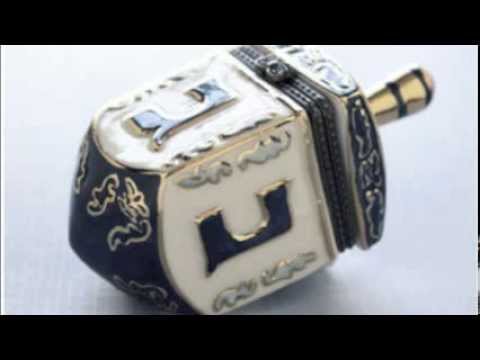 The Courage to Dance
Dance is a metaphor and practice for cultivating the courage to be flexible and resilient. This sermon was offered on December 9, 2012. [[MORE]] There is a new definition of dance in my life. In the past, my idea of dancing has been restricted to specific forms. Whether it's strictly ballroom or nightclub dancing, there are explicit and subtle rules that govern a style of dance. I don't think I...
No Caravan of Despair
On our shared spiritual journey, we carry practical resources for each other as well as hope and love. This sermon was written for the Unitarian Universalists of Fallston, November 18, 2012. [[MORE]] Before I went back to school for counseling, I used to go to a lot of Unitarian Universalist conferences. The biggest conference of the year in the U.S. for our faith movement is General Assembly,...
Superhero Values →
Sermon for today (November 11, 2012): Fictional superhero stories may give us ideas for our shared spiritual life. I'm having trouble with posting on Tumblr, so this link leads to LiveJournal.
The Common Good
This sermon examines the parable of the Good Samaritan for clues about how we can promote compassion on both an individual and a systemic level. It was offered to the Unitarian Universalists of Fallston on October 28, 2012. [[MORE]] I went to vote yesterday. I didn't want to take any chances that something might come up later to prevent me from voting. As I said on Facebook, it was like...
The Book of Life
In this time of year, many of us are reflecting on how to make a change for the better. One thing to consider is how we respond when we get into tight corners. This sermon was written for the Unitarian Universalists of Fallston, September 23, 2012. [[MORE]] Monday was Rosh Hashana. As you may know, I have an interfaith family, and my kids are Jewish. We celebrated the Jewish new year by taking...
Immersion
Seeking wisdom, even in a religious tradition that values reason, sometimes means reflecting on stories and experiences that don't make sense. This homily, written for Water Communion with the Unitarian Universalists of Fallston, explores the perils and opportunities of deeply engaging with stories in our shared spiritual life. [[MORE]] Water Communion Homily 9 September, 2012: Immersion...
A pet peeve
undercovernun: Children are not the future of the church.  Don't ever say this, especially not in their presence.  It is demeaning, condescending, and offensive.  Even more so if you say this to or of our youth. Children are the now of the church, full members and partners in the ministry of the church. 
"When I was a boy and I would see scary things in the news, my mother would say..."
– Fred Rogers (via dearworld) In the face of scary dangerous things happening in the world I always come back to these words from Mr. Rogers. Beautiful.
Life, Narrated: The Wild Geese / Mary Oliver →
wyveraryborealis: You do not have to be good. You do not have to walk on your knees For a hundred miles through the desert, repenting. You only have to let the soft animal of your body love what it loves. Tell me about your despair, yours, and I will tell you mine. Meanwhile the world goes on. Meanwhile the…
Meadows of Concentrated Agency
Unitarian Universalists, for all of our awareness of problems to be solved in the world, are largely optimistic. We behave as if wisdom and cooperation can be drawn forth from human society, especially when we provide an atmosphere of abundance and peace. Elizabeth Palmer Peabody, who established the kindergarten movement in America, promoted the practice of helping innate knowledge to grow. As we...
"Calling" by Nancy M. Shaffer
When you heard that voice and Knew finally it called for you And what it was saying – where Were you?  Were you in the shower, Wet and soapy, or chopping cabbage Late for dinner?  Were you planting radish Seeds or seeking one lost sock?  Maybe Wiping handprints off a window Or coaxing words into a sentence. Or coming upon a hyacinth or one last No. Where were you when you heard that ancient Voice,...
Daring Beauty
Celebrating beauty and justice can be dangerous, but we celebrate anyway. This homily was written as part of the annual Flower Celebration with the Unitarian Universalists of Fallston, June 3, 2012. ********* [[MORE]] My family took a five-day road trip over the holiday in order to help some dear friends get married. We packed up the minivan with portable cribs, every variety of cracker...
Three Chairs
In Thoreau's Walden, he wrote that he had three chairs: "one for solitude, two for friendship, three for society." These three relationships are all relevant for spiritual life. Thoreau is remembered as a solitary prophet for the interdependent web, yet he left behind ideas about a multi-faceted search for meaning. This sermon was given to the UUs of Fallston on May 20, 2012. [[MORE]] I came...
You Are A Miracle
Cellist Pablo Casals wrote that we should teach children that they are miracles, and that "we must all work to make the world worthy of its children." This Mother's Day, many of us have complicated feelings about parents and parenting, yet all of us have something to offer to make the world worthy of its children. [[MORE]] I think I need to go back to creating my own greeting cards. The...
"There shall be no needy among you…If there is among you a needy person, one of..."
– Deuteronomy 15:4-12 (via revnaomiking)
Pastoral Prayer for Union Sunday 2012
Pastoral Prayer for Union Sunday 2012 by Rev. Lyn Cox Spirit of Life, Who draws us together in a web of holy relationships, Make your presence known with us and in us and among us. Remind us that we are not alone in history, Ignite us with the courage of the living tradition. Remind us that we are not alone in entering the future, Anchor us with patience and perseverance. Remind us that we are not...
Called Home
In honor of Earth Day, this sermon examines the possibility of caring for our planet, our local environments, and our own bodies as ecologically mindful spiritual practices. - - - - - - - [[MORE]] A couple of years ago, I preached a sermon about the joys of growing a cucumber plant, despite obstacles like hungry squirrels and no gardening skills. I'm hoping that the kids will be old enough next...
Persistent Love
This Easter Sunday sermon is about the practices that help us to develop into a community of healing. Our ability to listen, to be companions, and to celebrate humanness helps us to highlight the wholeness that springs from within every person. Jesus' healer aspect provides hints about what ordinary people can do, just as we are, to honor each other with healing presence. This sermon was...
Water of Life
In honor of U.N. World Water Day, stories about Miriam the Prophet provide a framework for understanding our spiritual and moral calling with regard to the human right to water. [[MORE]] Passover begins on April 6. The next time I see you, we'll be talking more about Easter, so I thought today was a good time to look ahead at some of the inspiring stories from the Jewish tradition. In our...
Maps
Flip to the inside front cover of some of the most beloved fictional classics and you'll find maps. These imaginary landscapes may be fantasy, yet they tell stories that are true about separation and obstacles. Similarly, sacred texts from various traditions use terrain metaphors to discuss topics such as perception and the goals of spiritual community. This sermon was written for the Unitarian...
"Blame not the age, nor think it full Of evil and unrest; But say of every..."
– Frances Ellen Watkins Harper, "The Present Age" Poems (1895) p. 9 (Unitarian, suffragist, abolitionist, educator, author)
Spiritual Foundation
Unitarian Universalist theology affirms the individual search, yet we do have a coherent tradition that offers a sustaining vision for religious life. I am particularly inspired this week by A House for Hope: The Promise of Progressive Religion for the Twenty-first Century by John Buehrens and Rebecca Parker. This sermon was written for the February 26 service with the Unitarian Universalists of...
Wholeness
From the sermon: Today we're talking about wholeness, and how using our gifts to bless the world can come through difficult passages. Like Jacob, we meet obstacles on the journey, some of them of our own making, some random and unexplained, and some that go along with the hard work of living in the world. Like Jacob-who-became-Israel, we find that changes in our physical bodies do not make us...
Maketh All Things New
As we look to the year stretching ahead of us, we can be certain of uncertainty. The way we relate to each other is our best bet in terms of preparing for a future we can't yet know. In this regard, Unitarian Universalism has some things in common with the World Wide Web. This sermon was delivered to the UUs of Fallston on January 8, 2012. Introduction When I was a tween, I was involved...
UU Fallston Adult Religious Education Options
This post is directed at local members and friends of our "brick and mortar" congregation. Long distance friends may want to check out the resources we're considering for your own study at home. A four-session adult religious education class led by me (Rev. Lyn) will meet after the service February 12, February 26, March 11, and March 25. We decided at the summer...
"The shift from postmodernity to participatory culture means people find their..."
– Dr. Ryan Bolger (via azspot) Interesting perspective. What do you all think? Are there more ways we can create together?
Searching for Calm and Bright
Today's sermon (December 18, 2011) looks to the Winter Solstice for inspiration in bringing more peace and calm into our lives during what can be a high-pressure time of year. "Come into my arms and rest, child," [said Night.] … You were born out of my darkness, billions of years go, and you will return to me when all things end." (From the story, "The Rebirth of the Sun" by Starhawk,...
Dedication
In advance preparation for Hanukkah, today's sermon (December 11, 2011) examines two possible motivations for starting over: finding meaning and expressing love. The Jewish holiday of Hanukkah is coming up in about a week and a half. The eight-day festival begins on the 25th of the Jewish month of Kislev, which this year falls on December 20. With the elementary religious education class...
Abundance
This sermon, written for the annual Stone Soup Sunday celebration at UUF (20 November, 2011), examines the idea of abundance from the perspective of our inner gifts. What gifts do we have among us in community that can help unlock a practice of generosity and a sense of abundance? In Jon J. Muth's retelling of Stone Soup, the villagers have been through a lot: famine, floods, and war....